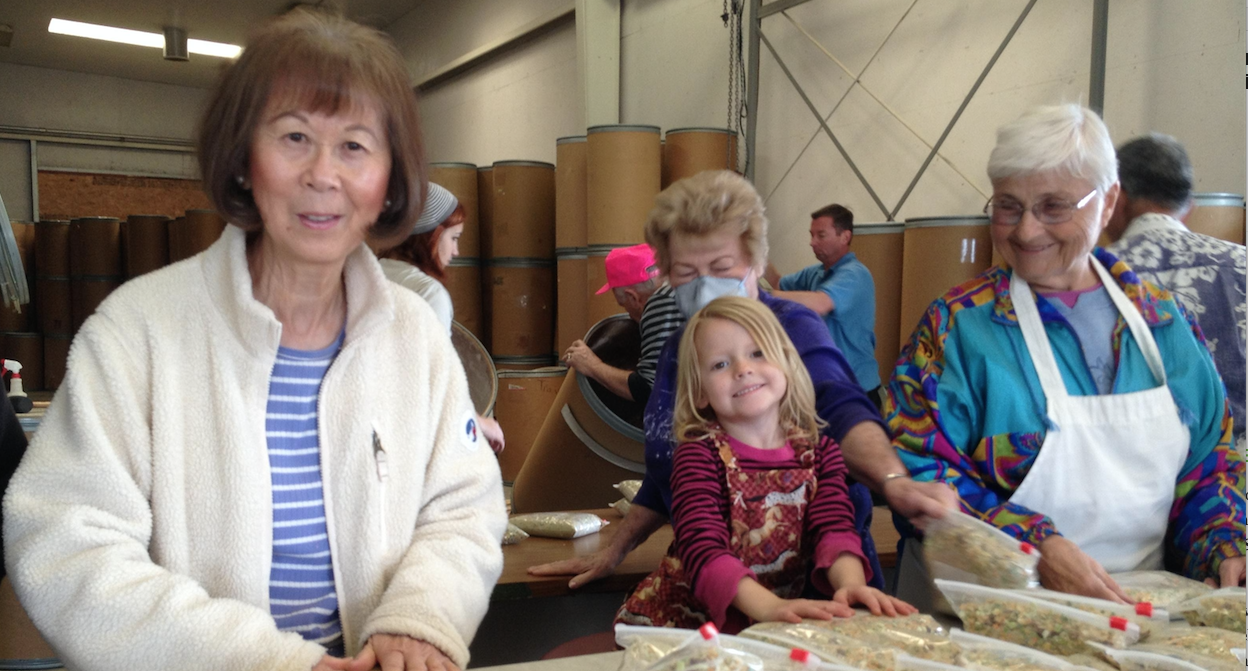 Guidelines for Partnering Churches
GUIDELINES FOR PARTNERING CHURCHES
PARTNERING WITH YES! YOUNG ENOUGH TO SERVE AND USING THE YES! YOUNG ENOUGH TO SERVE NAME
YES! Young Enough to Serve is both a ministry and a movement that seeks to bless the local church with tools to help tap the serving potential of adults in their second half of life. Our intent is to see this ministry multiply as local churches catch a renewed vision for the incredible potential of adults over fifty. These guidelines are intended to help clarify expectations between YES! Young Enough to Serve and collaborating churches:
We want your church leadership to understand and fully agree with the YES! mission. Creating new movement for second half adults toward prayer, serving and disciple-making may require new emphases on multiple levels, certainly not in isolation from what the Lord is doing in your church as a whole. YES! assumes that your church has a sincere desire to equip people of all ages for ministry within your local church, your community, and around the world.

We ask to work with a designated leader within your church who has the full support and confidence of the pastoral leadership. If the person is a lay leader, we want to know to whom on the pastoral staff that person is accountable. We also ask that at least one person within your church participate as a YES! prayer partner, actively supporting our partnership in prayer.

We want to communicate regularly with the designated YES! leader and prayer partner so that we can provide ongoing support and so that we can also learn from your church's experiences in ways that will also bless other churches. We hope this communication involves some in-person time with your leadership and second-half adults.

YES! does not provide a cookie-cutter approach to how this ministry develops within your local church. We want to serve as a broad and strong catalyst to ministry. God has uniquely gifted your people to meet unique needs of your church and community. We want YES! to be useful in helping stir up those gifts, but it's the work of the Holy Spirit to lead your people into specific areas of need and opportunity at His prompting.

We will freely share the copyrighted YES! Young Enough to Serve name and logo, along with promotional and training materials with your leaders. By extending this permission to partnering churches, we ask that graphics not be altered without permission and that materials are properly cited so as not to plagiarize. Other churches or ministries apart from yours wanting to use the YES! name and logo need to be directed to YES! for permission.

We ask that all partnering churches support YES! financially at some level on a monthly, quarterly, semi-annual or annual basis. As a faith-based ministry, we do not have a schedule of fees that define your expected level of financial partnership; we simply ask that you commit to giving regularly, and hopefully generously, as the Lord leads and provides. Please prayerfully consider your church's level of investment in YES! Young Enough to Serve.

As good results come from our partnership, let's give all the glory and praise to the Lord. More than accolades for YES!, we love hearing testimonies of what God is doing in and through people's lives. YES! Young Enough to Serve is simply a tool for pointing people to Christ and re-awakening within them a desire to serve Him wholeheartedly in their later years of life.