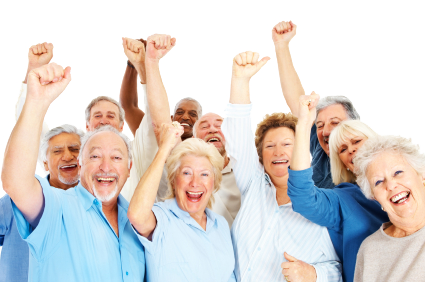 Second-Half Adult Ministry
Second-Half Adult Ministry Leader
You are in an exciting arena of ministry!
We affirm you for your deep love for the people in your care. Lots of challenging life circumstances---and opportunities for continued ministry. Not just for you but for those you are leading.
Of course, you have those beside you who are already wired for service. They understand that vocational retirement doesn't equate to spiritual retirement.
But then you have others who tell you they've served their time---implying that serving the Lord was a temporary contract now fulfilled or that they've run out of steam. Let's figure out how to nudge them forward in ways that are both meaningful and within their new ranges of physical capacity.
We have friends who lead second half adult ministry in very large churches. Almost every week they are involved in a memorial service or funeral. Mix in frequent hospital visits, and it's no wonder they want to balance out the rest of their ministry with cruises and other fun trips!
We encourage you, though, to also pay attention to other significant second-half milestones like the empty nest and vocational retirement. These are pivotal moments when you can help adults pivot in a more, not less, fruitful direction.
As one example, we love what our friend John Coulombe does when folks are about to retire. (John is interGen pastor at Evangelical Free Church in Fullerton, California.) He schedules an appointment with new retirees six months into their retirement to explore what they plan to do with the rest of their lives. He encourages them to take a much needed break, play golf, travel, read, go on a cruise, or just sit around relaxing for a while. He is amazed at how many of these retirees, growing restless after two or three months, call and request that their appointment be moved up.
We're also aware you may likely face financial under-investment in your area of ministry. We live in a youth-oriented culture that tends to shift resources away from older adults.
We believe every generation is worthy of our best investment. Commitments to "fun, food and fellowship" models for 50+ adults, however, have unintended consequences. They help reinforce self-sufficiency presumptions, erode a sense of urgency and keep broader, church-wide investment at bay. We want to help you and your church catch a renewed vision for what is possible when the serving potential of older adults is nurtured and celebrated. Financial support is more apt to follow that kind of Biblical vision.
We challenge you to keep your Scriptural mandate from Ephesians 4 in focus. Keep on equipping the true believers for the work of ministry! You will multiply your ministry by multiplying your workers.
Please don't go at this alone. Build a team of leaders who share your load so that your ministry is a joyful endeavor, not an overwhelming burden. And think outside the box! Invite younger adults to join you in your efforts. Maximize opportunities for your people to interact and serve beyond their peer group and beyond the walls of your church building.
Invite outside voices in to help build perspective and creativity. Allow us to communicate with you via e-newsletter, invite us to your church or retreat, and connect with other resources as well.
Jot us a note. Share with us your biggest hurdle in moving your adults forward. Or share with us good news of how God is using your 50+ adults in remarkable ways.